Wall Mounts
Wall mounts - Fixed and adjustable. From $35
---
Wall Swivel
Wall Swivel - Fully adjustable anles. From $45
---
Desktop Clamped
Desktop clamped - Single or double monitor arms. From $65
---
Glass Shelves
Glass shelves - Floating style From. $30
---
Home Network Install
Looking to maximise your internet speed by hard wiring, or eliminate dead spots?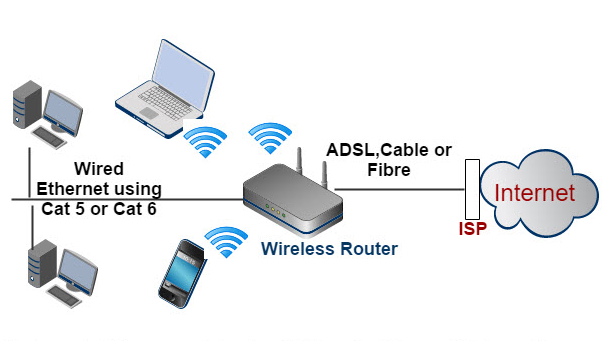 Let's face it, the routers local ISP's send out as part of your broadband package are fairly basic. There's more and more demand on your WIFI with mulitple connected devices. You may want to hardwire many devices that don't have to be on WIFI. You can't beat a hard wired network to maximise broadband to its full potential. we would recommend you hardwire your static devices like your TV, your streaming boxes(Apple TV etc), any fixed computers. We can do this work for you, let us know what you need!
Let us wire your house for data!
---
KODI & Media Streaming
Welcome to the world of KODI free media streaming on Raspberry Pi
When it comes to IP media streaming, we have two options for you. Option one: is the little known KODI open source media streamng software, which comes preloaded on an equally little known credit card sized computer called a Raspberry Pi. Don't underestimate its computing power, it maybe small, but it gives a lot of punch. For $165, this combo will give you many hours of watching pleasure.
Option 2:
4K Satellite Receiver with IPTV on board
XDSR715HDR is an Ultra High Definition 4K receiver with 60 Frames Per Second in 10bits HDR Picture Quality and MultiStream tuner, Incorporation with the Android Nougat V7.0 OS. This operating system provides innovative features and a refined UI. Another outstanding feature of this STB is the integrated WiFi/Bluetooth Module which enables the hassle free connectivity and easy configuration right from the remote.